Note: I was informed that Blythe's initial review was edited after Hale posted her article. Regardless of how long the review was, Hale's behavior is still disgusting and not excusable.
It should be obvious, right?
Stalking is NOT okay.
I mean, how many Lifetime movies have we've seen where the crazed stalker is taken away at the end of the movie and we're told over and over again that it's NOT the victim's fault.
Yeah, thought so.
However, imagine my surprise when I open my Twitter feed this morning and see a YA author gloating about having tracked down a fellow blogger's address.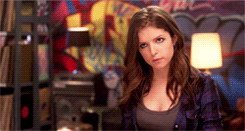 My jaw literally dropped as I kept reading this article. And especially after I read the comments where some were actually applauding Hale for tracking down Blythe and demasking her.
To be honest, I don't care about Blythe's identity. Bloggers use pseudo names all the time. God knows, I don't use my name. I rarely if ever even post pictures of myself because the YA blogging world has gotten cray cray in recent years. And only a few people from my private life know about this blog.
We all have a right to privacy.
And Hale violated Blythe's right pure and simple. And then gloated about it online. As if she was justifying some big wrong.
A book review sent Hale on a couple Twitter rampages, months of stewing, getting Blythe's address through deceptive means, and ultimately a confrontation that would be on par to about something you see on a Lifetime movie of the week.
And as previously mentioned there are some people who aren't dumbfounded over this.
Hale doesn't deserve a pat on the back. Because of a review she tracked down a woman and invaded her personal and professional life. A review.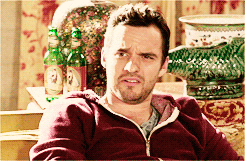 Apparently, this isn't the first time Hale has gloated about an eyebrow raising confrontation.
Back to this specific case: Oh, but finding someone's home isn't illegal?
Yeah, but how would you feel if a complete stranger walked up on your doorstep, called the place where you worked out of the blue because of a book review.
Well, she deserved it she lied about her identity on a book blog?
Really.
This sort of claim is just skirting the issue. When I looked at the issue, I'm not even going to consider the claims that Hale made against Blythe. Because, well, Blythe hasn't had the opportunity to tell her side of the story and to be honest it's not even relevant. What's relevant is what Hale did. She spent months scrutinizing Harris's posts and having some sting that is even more immature than the most immature of YA books.
Yet, people are defending her. Even authors.
Why?
Why?
If I was Harper Teen I'd be concerned about this. While Harris is a grown woman, several bloggers are teens. How about if Harris had been a thirteen year old that Hale tracked down?
Age really shouldn't matter though. Most professional companies and organizations have strict rules about how ones personal information is given and how their employees use that information. While Hale alleges that Harris gave her address willingly for an interview, that was for an interview. An interview that was made for her book which despite what many authors think is not a paper baby. It's a product. A product for Hale, her packaging company, and Harper Teen. So in essence, Hale got the address as a part of her work for Harper Teen.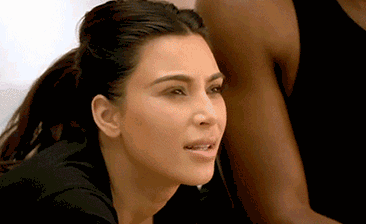 Victim shaming has always been an unfortunate part of our society. The justification for what Hale did is victim shaming. I feel as if the commenters shouldn't focus on what Harris may allegedly had done, but on Hale's actions. Frame it any way you like, but what Hale did was scary and unprofessional.
And I won't be buying or reading any of her or her supporters work.