I gave this series a second chance, because I thought despite poor characterization and no plot in the first book, things could pick up. And the Vegas setting is fun, despite it's flaws.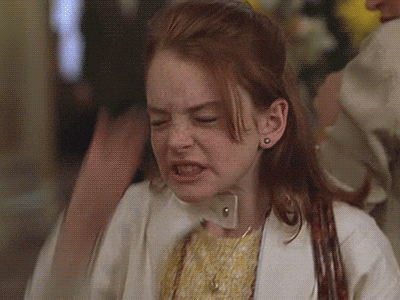 But now I'm doing some major head on wall banging.
The good news: the sequel is indeed a little bit better than the original.
The bad: it's not that much better.
And a lot of it again is because all of the characters save for maybe one (and if I'm pushing it two) are horrible people. And not in the type of way where you want to keep raining because the characters are train wrecks. No. These characters are horrible people.
Can I just say I wish that plot twist at the end involved 3/4 of the main characters. Rather, than one rather lame minor character?
Oh, no.
Damn you book gods.
To be fair, the one character I can I stomached with no qualms was absolutely horrible in the last book. But remarkably, she pulled a Mimi Force and I can say while I don't like Madison I get her and tolerate her more. And unlike the stupid Diamond sisters, I think her attitude makes sense. Though I did get a little annoyed with how her eating habits were sort of blown over. She has an eating disorder, pure and simple. And while I did like the fact her parents were getting her a professional at the end of the book, Madow made it seem like they were overreacting.
They weren't.
And honestly, Madison should be receiving psychological treatment too.
Madison aside though…
Dear lord, is there something in Diamond DNA that equals douche.
I'm starting to think so.
Let's start with the one Diamond I liked last book: Courtney.
I didn't outright hate her this installment either, but God what a self righteous Sue. And I really have a hard time believing that a teen would be that obedient to her absentee father.
At least, Courtney finally sort of got over her that's too expensive stage.
But this is one character you want to smack because she's so freaking perfect.
I also didn't like how she reacted to the big family secret. And how she expected her sisters to follow her feelings. Yes, I get it's different for you than it was for them, but show compassion girl.
But being a Diamond Douche, she can't help it.
And to be fair, she was less hit with the Diamond Douche gene than her two sisters.
Savannah, the youngest, is just as annoying as ever. I feel she's written primarily for the younger audience, but she comes off as more shallow than young. Also, while I felt Madow was obviously going for a love triangle in the last book, I don't know so much now. The triangle vibe was shaken and honestly I don't know why one party even exists anymore other than to be the designated sob story. I think when it just comes to this character I want her to grow up a little. Given the circumstances she grew up in, you'd think it would be a little more weary to the world. But whatever. Also, I really got annoyed with the big nod to One Direction but changing their name to One Connection and one of it's singers names from Harry to Perry isn't fooling anyone.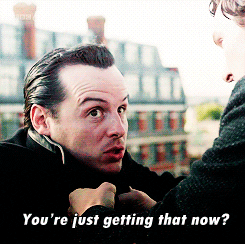 Then again, One Direction has shown to be a hot commodity in publishing (for what reason I don't know).
I saved the worst for last: Peyton.
Oh, God I think she got the dominant and recessive gene for douchness because girl…just stand in front of a bus already.
I don't like you.
I'll never liked you.
And unlike Madison you have no motivations for acting like the twit you are. You mess with people's lives and have little remorse about it, only than your own stupid feelings.
I don' t want you to have a happy ending Peyton.
Sigh…
Besides some god awful points of views, it's a pretty fun book. It has the sort of soapy goodness about it that fans of Jen Calonita and Melissa de la Cruz will lap up. The plot, well, weak didn't really bother me since it did exist.
It was just the characters.
To be fair, I don't think Madow is a terrible writer. She really knows how to utilize setting and I do have to applaud her for the evolution of Madison, and the characters all seemed different. But for three out of four of the leads to stink, I just don't know. If the next book is the last one, I'll probably finish up this series. If not…well, I probably won't.
It's a nice mindless read but if you get aggravated by shallow idiotic characters. Pass.