I always have sort of a weird relationship with Claudia Gray books. I'll be honest, I only read the first book in her vampire and witch series and weren't that impressed with them. But her werewolf meets Titanic book, I liked it even though it was admittedly cheesy and borderline bad. As for A Thousand Pieces of You, I think it's probably the best Gray book I've read as of yet. Though, that doesn't mean it's exactly perfect.
I will say that up until about the last half of this book I was really enjoying it. Oh yes, I saw the flaws, but it was really enjoyable.
And then…well, it took a not so pleasant turn for the worse.
Sigh…
Before I go into those unpleasant details I want to talk about what I really liked about this book: the concept.
While alternate worlds have sort of been a trend in YA as of recently, it's something I really enjoy. The problem is a lot of the time it doesn't work out for me. I think I really like the way Gray handled it and I like how she doesn't stick to one particular dimensions.
My favorite dimension is obviously the Russian one.
Seriously, authors you want me to to buy your book feature Russia in it. The history and culture is so vast and intricate adding alternate realities made the ride even more special.
So, the Russian dimension.
Totally worked.
And I liked the Ocean dimension as well. Nice to look at the various possibilities choices in life can make…
So, the dimensions those were great.
What didn't work for me were the leads. Well, two of the leads. I actually did like Theo. This is a character I want explored more and honestly I felt bad that he was ditched for Paul (who is bland, bland, bland). I think it's the one time I want a triangle for my ship to possibly sail, but I sort of doubt it will happen (since I've seen in the past Gray usually has a thing for the bland guy).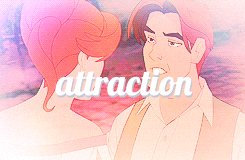 Gray likes boring guys. I like guys who act more like Dimitri because they make for a better character and have (gasps) a personality.
Not that Paul is horrible.
Just bland.
And honestly, I should be glad that Theo is free of Marguerite she makes some choices that are less than savory and I really did get annoyed with her at times. But as far as YA characters go, she's alright.
I think when I did focus more on character that's when I got annoyed. When I focused more on the concept, that's when I was loving this book. The plot itself: was honestly a little predictable.
I even guessed the twist.
I guess what I'm trying to say is while A Thousand Pieces of You isn't horrible, but focus on the details you're going to get annoyed. Gray is one of those writers whose work is fun, but at the end of the day it's not awe inspiring.
I will be continuing with the next book, I'm interested in where this goes (even if the characters and the plot are a bit dull). The world that Gray created is fascinating and I'm sort of interested in what other alternate realities she might come up with.