Occasionally I like to have a post where I rant and rave about things going on in book world. This includes all aspects from book, author, blogger, or even Hollywood things oriented with reading.
Things I Love: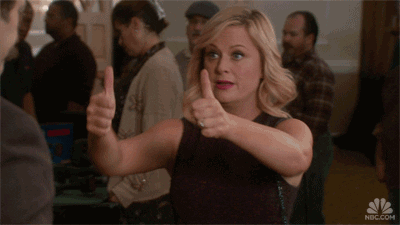 1) Alternative World Trend: I think this is one of my favorite trends of the year. Even though not all of these books have been successful, I think I like the possibilities it involves. For those who are wondering here's a few picks (some of them are better than others):
Dissonance by Erika O'Rourke: While the characters are deplorable, O'Rourke's world building on how world walking works makes for an interesting tale.
Trial of Fire by Josephine Angelini: An alternate world that includes where the witches in Salem were actual witches and The Sanderson Sisters took over (okay, maybe not the Sanderson sisters, but Lily is a redhead).
A Thousand Pieces of You: Imagine a manhunt in several different worlds including an AU Imperial Russia.
2) Meg Cabot Revisiting Dead Series: Okay, while I might accuse others of cash cow-ing it. I'm really glad Meg Cabot is revisiting finished series like The Princess Diaries and The Mediator. After some sour non-Meg versions of these stories (cough, Royally Lost and Ghost House, cough) I need the real thing desperately.
3) More Diversity in YA: While there isn't as much diversity as I'd like in the genre, at least we're getting a little bit more. We're getting more covers with POC and for that matter the contents of books are now featuring diverse characters in them as well. One of my favorite books that I read that featured diversity was My True Love Gave to Me which is a short story collection edited by the lovely Stephanie Perkins.
4) TV Adaptations: It seems that a lot of YA to Hollywood projects are heading down the TV route. This is actually a good thing because I think there's a lot more you can accomplish with some series with TV versus a movie format. However, I do not see how you can reboot a failed movie into a TV serieswhen your pilot episode is essentially you're failed movie-are you going to wipe out movie cannon?
5) Beautiful Covers: The cover fairies have been pretty brilliant lately. So, I'm going to give kudos to them. I really like the trend of illustrated covers that don't look kiddie like. That's a real nice change from the big head photography trend we were getting there for awhile. Oh yeah, sure there's an occasional WTF Cover, but it's more limited now than it was before.
Things I Hate: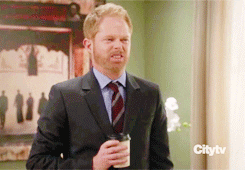 1) Harper Collins Everlasting Silence on Kathleen Hale: Come on, just make a blanket statement that says you don't condone her actions. I get that there could be things behind the scenes, but it's very discerning that nothing has been said regarding Hale's despicable behavior. There's part of me wants to do a Harper boycott, but I probably won't. Still, I don't blame anyone who does.
2) YA Movie Adaptations: Lately, none of the films that have been out there have caught my eye. Part of this is because a lot of the recent adaptations haven't been MJ books (i.e. they've either been dystopias or contemporaries that involve Nicholas Sparks material-near death experiences, death, and cancer). But even Vampire Academy, a book I actually read and really, really, liked was just lackluster. Seriously, you gave Dimitri Snape hair?
3) Witches of East End Gets a Spinoff of Itself: This one confuses me. I've been smelling cash cow with the various de la Cruz series that spawned from Blue Bloods for years now, but this one takes the cake. Maybe it will make more sense to me if I read the book, but while de la Cruz is publishing a book to tie up loose ends of a TV show that is based (loosely based) on a series she wrote I'm more than a little confused about which cannon is going to be followed. Because yes, the two of them are different. Quite different. Aunt Wendy-the best character in the TV show-didn't even exist in the book. And Dash wasn't Dash his name was Bran (aka Loki). And he and Ingrid were never an item-thank God-though Ingrid was never that annoying or wore a cardigan in the books-just saying. So, I guess de la Cruz is bringing alternate reality to a new level. Oh, I have a headache with this one so much. I think I should just get a glass of wine.
4) Comparisons: If I see one more book comparing itself to The Hunger Games meets Twilight meets Big Brother meets The Price is Right I swear it's not going to be pleasant. This is a huge turn off especially when said book is nothing like any of said series. Why don't you want to be original book, why just why?
5) Books Pitched to the Wrong Age Group/Genre: There's a reason I don't read middle grade. When a supposed YA book comes off as a middle grade book, I feel duped and usually end up giving the book a poor rating. It's the same with genres. When a retelling is clearly not a retelling and a book about faes of all things. Yeah, I'm not happy.