I read Anna and the French Kiss way back when I was a relatively new blogger. When Cuddlebuggery and a few other blogs announced that they were doing a read along of the first to books in Stephanie Perkins And Trilogy (I refuse to call it the Anna trilogy since she's only the lead in one novel) I couldn't help but get out the embarrassing covers that make up these books and enjoy them again. Funny thing is, you forget a lot of things from your first reading experience. And I found a lot of things about Anna that I had sort of forgot about-both good and both bad. For this revisit, I thought I'd list the top ten things I forgot about this book:
10) Macaroons: I forgot that this book featured the tasty treat. And this book was what sort of got me on my foodie quest to have macaroons. And they're gluten free. That makes them even better.
9) Boarding School Can be Fun: I haven't read a book set in boarding school in awhile. Let's face it, most of them are boring and cliche. You either get something like Gossip Girl but with school uniforms and dorm rooms or there's some evil spirit haunting the campus and only the New Mary Sue can fight the evil. However, Anna's depiction of boarding school is fairly realistic.
8) Movie Mentions: Being a film buff myself I was checking out just how many movies that Anna read. Surprisingly, I have seen a lot more since I originally read this book (probably because I put them on my list).
7) St. Clair: I forgot how funny and infuriating a character he can be. I've read various things about this guy in other reviews. And it's always mixed. I happen to fall into the like category. Though upon reread I starting to think I prefer Cricket to Etienne (though ask me next week after I reread Lola to be sure). I think what I like the best about St. Clair though is that he is such a complex character. But yeah, there were a couple (okay, a lot) of moments I wanted to deck him.
6) Multiple Relationships: Though it can get a bit Days Of Our Lives-ish I do like the fact that there are multiple relationships, hookups, quasi hookups, and breakups in this book. Let's face it, teenagers usually aren't as monogamous as YA makes them to be. Though the Days of Our Lives stuff did start getting a little annoying towards the end.
5) Nicholas Sparks Bashing: Because anyone who bashes those books gets a gold star in my book. For all you fans of The Notebook, it's not that movie's fault. It's that movie where Richard Gere dies in a mudslide-too ridiculous and cliche for words. And for that matter, who kills poor Mandy Moore. That's just wrong.
4) Thanksgiving/Christmas scenes: This is how you write build up in relationships, authors who love insta love. Learn it. Embrace it. And do it. If every book would have scenes like this I'd be a happy reader.
3) Side Characters: With Isla coming I'm really paying special attention to any cameos by her or Josh. Hey, I sort of want to know whose head I'm going to be reading about in a few weeks. And after a deep (okay, brief) analysis on Josh I know that I'm going to be very interested in him. He's a tortured artist. And I always had a thing for tortured artist type characters. As for Isla, I like how she's quiet and reserved in comparison to Josh's former paramour its going to be an interesting dynamic.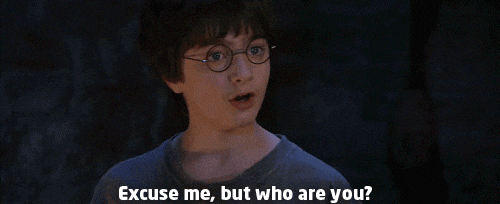 2) Anna can be a real teenager: I remember Lola getting under my nerves (a bit), but I didn't really remember Anna doing the same until the re-read. The thing is, it didn't really bother me. Like with Lola, it added to the realness element of the book. The thing is, I might have to rethink about giving Anna my YA best friend necklace. She's really not bestie material. In fact, I'm starting to wonder if maybe-despite her mood swings-if it was Lola I wanted to be friends with. I still like Anna though, but not as friend material.
1) Paris: If anything I think a big part of what works for Anna is the love that Perkins obviously has for the city of light. I actually felt like I was in Paris. Unlike many YA books that take place in foreign countries (I'm looking at you Royally Lost). Anna's experiences actually remind me a lot my own when I was studying abroad-save for the fact that I sort of really was forced in my dorm room unlike Anna since I was still in law school at the time. Oh, and I had no English/French/American eye candy.
Well, occasionally I'd get out of the study room and end up with pneumonia. Because being a tourist in the rain…not that smart.
Overall Thoughts:
I like this book, but I do think I made it up to be better than it actually was in my head. Reviewing it, I saw faults I didn't see before and I'm really excited about diving into Lola next week and seeing what I fin.